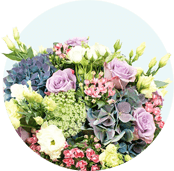 Bayswater Florist
When you need a florist, you can rely on Bayswater Florist for beautiful bouquets delivered quickly in the Bayswater area. We are the florist that is known in the W2 area for cheap flowers that look incredible and all because we employ the best florists around with the talent and experience needed to create stunning floral arrangements. Each florist, at our flower shop, knows how to transform single flowers of different varieties into an eye-catching display of floral beauty. Any other florist in the region can try to compete with our range, but we won't be beaten on quality and price.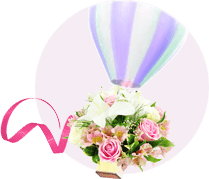 Cheap Flowers in Bayswater W2
Finding cheap flowers that are of a high standard can be difficult, especially, if you want this coupled with affordable flower delivery. We are the florist that provides the entire package of beautiful flowers at a discounted price. Our cheap flowers have Bayswater customers flocking to buy bouquets for every occasion, and you too can enjoy the low prices and fantastic quality of blooms from Bayswater Florist. Join our loyal customers in W2 and receive exceptional value for money with each purchase. Find out more when you visit our online flower store today.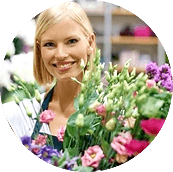 Fast Flower Delivery in Bayswater and the W2 Area
Sometimes you may forget to buy a gift until the very last minute, and by this time, shops may be shut or just too far away for your visit. Stop the stress of last-minute shopping in Bayswater and shop online with Bayswater Florist. We offer amazing prices on all our delivery options, including same-day flower delivery and next day flower delivery. Having flowers delivered in W2 region so quickly can cost a lot more at other flower stores, but we always keep our prices low so customers can take advantage of same-day flower delivery and next day flower delivery services when these options are needed.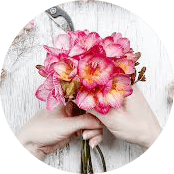 Flowers for Funerals, Weddings, Birthdays and More in W2
Send flowers all year round and never worry about blowing your budget again when you send flowers online from your local Bayswater flower store. Bayswater Florist has a fabulous range of flowers in different styles and bouquets arranged with certain celebrations and events in mind. Our talented floral artists have created a selection of flowers for anniversaries, Mother's Day, Father's Day, Easter and many other annual celebrations in W2. Discover our beautiful collection by taking a look at our user-friendly site and send flowers that look incredible from Bayswater Florist.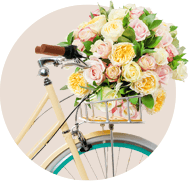 Our Bayswater Flower Shop for Customers that Enjoy Shopping Online
Some love the hustle and bustle of a busy high street. However, others don't have the time to tackle the crowds and queues as they search for a thoughtful gift for someone they love. If you fall into the latter group, we are here to help you discover a wonderful present without you even needing to leave the house. If you need to send a bouquet to someone in Bayswater, W2 all you need to do is click on our site, choose the bouquet you know they will love and then place your order.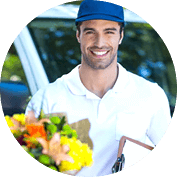 Send Flowers Online to Friends and Family in Bayswater
We know the importance of making sure a gift is perfect, and our team is here to ensure that happens with every order placed via our site. You can rely on beautiful flowers, efficient delivery in Bayswater, and a fair price with every order you place with us. Trust us to help bring a smile to the face of a loved one in W2 and to remind somebody you care about that you are thinking of them, be it a special day or a day you want to make special with a gift of flowers.